83% of digital purchase decisions are influenced by product images (eMarketer.com).
Being able to touch and feel a product is important to many consumers, but it is not an option when online shopping. As a result, visually attractive images are vital to drive and inform a purchase and positively impact online sales. Effective image editing and retouching are imperative for online retailers and businesses to succeed and budgets must reflect this when allocated for content development. According to Forbes.com; Google, eBay and Amazon all carried out research which concluded higher-quality images significantly improved their online sales.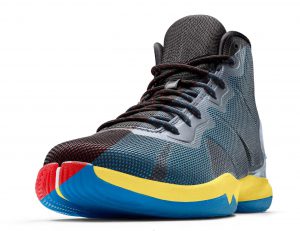 However, it isn't as easy as it sounds. Image editing involves a number of post processing techniques such as cropping, straightening, colour correction, noise reduction and background removal etc., all of which enhance image quality and ensure details and textures are left intact so images look as natural as possible. Photo retouching requires deep expertise in various drawing techniques, an understanding of light, colour and contrast, makeup fundamentals and perhaps most importantly patience, especially when many raw photos need to be retouched.
Why is photo editing key to getting more sales and why should every online business have access to a professional retouching partner?
Access to higher quality work, without the need for in-house training
Flexible resource and effective use of the best, specialist talent
Increase buyers' attention and conversion rates with eye-catching imagery
Build relationships and trust with consistent imagery
Increase your reputation and showcase your products' features and their uniqueness
Improve customer impressions
We Are Amnet has been working with clients globally for over two decades, helping them to meet their image editing and retouching needs. We use multiple techniques and technologies to ensure business success for our clients.
To find out how we can support your image services or retouching needs, contact us today.