Amnet today announced that Melvin Deepak, formerly Born Group's Divisional Head of Content and Media Production, has been appointed Vice President for Global Creative Production Services (CPS).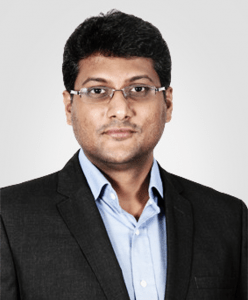 Melvin brings over 2 decades of experience and has successfully setup and super scaled media production studio operations across India, delivering content and digital services to  publishers, retailers and brands around the world in fashion, cosmetics, luxury and consumer goods. Melvin will report into Subramaniam P G, COO, and lead the growth strategy to further establish Amnet's position as the leader in Smartshoring for creative production services.
Melvin said, "What excites me most about joining the Amnet team is if there was one sure-fire formula that could shape every brand2human interaction, it would be the thoughtful coming together of data, user-centered design and channel agnostic creative content, powered by the commercial value and flexibility of Smartshoring – Amnet have the winning formula to lead the way for many years to come."
Melvin added, "This is a time unlike any other with Covid asserting agencies to redefine and reimagine creative service delivery, technology innovation and best practice across all areas of the business. I am confident that in the short-medium term we will propel Amnet to become the preferred agency and partner of record in the creative production space for clients the world over".
Group CEO, Aashish Agarwaal is delighted that Melvin has become part of the Smartshoring family, Aashish commented "Melvin's wealth of industry experience speaks for itself, along with a shared vision for the future of Amnet, but it is his passion for his people's continuous personal development and wellbeing that truly shines through making this culturally a perfect fit. We wish him all the best".
ENDS–