We live in a digitally smart world, with many companies investing in their digital first strategies and looking for their business apps to generate engagement, commercial traction and loyalty with their customers. Due to the emergence of super speed data and the variety and availability of smartphones, apps are becoming an indispensable part of the digital ecosystem and a vital ingredient for accelerated business revenue generation.
In 2019, there were 204 billion mobile app downloads worldwide (statistica.com) with the market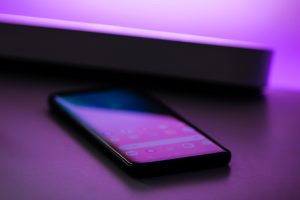 expected to reach $407.31 billion by 2026 (alliedmarketresearch.com). Nowadays, mobile apps are being developed for virtually every reason you can think of, whether the sale of goods and services, to supporting a hobby or interest or for a business looking to expand their industry presence.
Mobile applications play a vital role in developing and growing a business. Companies can provide simple access to their services at a single touch and can help organisations to successfully connect with their audiences, create brand awareness, deliver personalised content, boost customer engagement, deliver automation, reduce costs and increase sales. It can also be an alternative marketing tool and a very useful source of data and information, especially for organisations that are used to selling through retailers, including consumer goods brands and pharmaceutical manufacturers, who are keen to develop direct consumer relationships
The primary benefits of having an app include:
Audience building as the interaction with your users becomes easier
Analytics for business strategies to track sales and marketing analytics, including the most viewed product / service or marketing attribution
Gain competitive advantage over your competitors
Retain loyal customers and create advocacy
Deliver powerful messages straight to the audience that matters
The purchasing habits of consumers has changed drastically with more people wanting information about products or services instantly at their fingertips. However, as the creation of a mobile app isn't something a business can develop overnight, having the right partner, with the right expertise is crucial. The app has to be  functionally correct, have a slick and fit for purpose user experience, as well as connect with other technologies and data platforms. Most of all, it has to satisfy your business goals and fulfil your audiences' needs.
We Are Amnet is at the forefront of mobile application development, we build custom apps and manage the entire design, build and post application support process using the latest development techniques for iPhone, android and windows applications. At We Are Amnet, we can give you access to our specialist team of developers, who will help to determine and support your business needs.
To find out how We Are Amnet can support your mobile application needs, contact us today at hello@weareamnet.com