Lockdown boredom. The single biggest reason TikTok, the Chinese video-sharing social network, has rocketed to success. TikTok also released their tested and stable version in March 2020. The exact month that the whole of the UK locked down due to COVID-19. That lasted for 3 months, leaving young people out of work, bored, and looking for a distraction.
Anything goes on TikTok. Hopping over to kiss a cat for the 70th time. Skating and sipping juice to Fleetwood Mac (only for the juice brand to respond with a free truck, loaded with, yep; juice). And then there's Gordon Ramsay…
What exactly is TikTok?
 TikTok describes itself as, 'The leading destination for short-form mobile video. Our mission is to inspire creativity and bring joy.'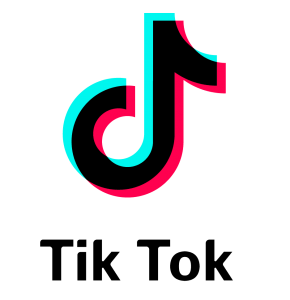 It's a bite-size YouTube, where Gen Z are spending hours creating and sharing mini videos. It's loaded with customisation tools – filters, effects, music. Videos play as soon as you open the app so you're pulled straight into content from over 800 million active users.
What can you do on TikTok?
You can upload, watch, share micro videos and interact with users. Though, it's all about TikTok Trends, which, in other words, are challenges. They're meme-like, often with a chart-topping track or popular hashtag. The challenges come in all shapes and sizes – pranks, stunts, reactions, duets, cringe videos; the kind you can't not watch – and multiple times.
One of the key things that has added to the TikTok surge is cross-platform sharing. The super-short content lends itself to sharing on Twitter, Snapchat, and Instagram. On Instagram alone, there are more than 79 million #TikTok hashtags.

Why is now the right time to include TikTok in your social media marketing strategy?
Gen Z are a captive audience with time on their hands and they're looking for entertainment. TikTok delivers exactly that – entertainment at any given moment. They're spending an estimated 52 minutes a day on the platform and accessing it multiple times a day.
Older demographics are adopting TikTok too. MarketingCharts' 2019 data states that in less than 18 months, the number of US adults on TikTok grew a whopping 5.5 times. And with an older audience comes a wave of new TikTok Challenges – the #parentchallenge is just one of those.
Getting onboard with TikTok now means you market to over 800 million users, without really marketing. And as we've reached saturation point on the major social networks, it's the perfect opportunity to test, learn, and grow communities at speed.

How to use for business
 Annual calendar events are just as important on TikTok as any other channel. Christmas, New Year, Valentine's Day are all rapidly approaching so get going with branded challenges. Those International Day of the Whatever You Want events are their element in this playground. So get penciling those in too.
The key ingredient is that on TikTok you need to play. Challenges, tutorials, lip-syncs, pranks are all welcome. The more random something is, the more often it sticks.
There's a unique opportunity for brand partnerships too. Check out the viral #mentoschallenge to see how an old trick has brought two brands to users' front of mind. Well-chosen partnerships, influencers on board, and a challenge make the perfect recipe for TikTok.
How Gordon Ramsay's is using TikTok's short-form videos
Remember Rate My Plate? Blunt-mouthed chef Gordon Ramsay has taken inspiration from the dodgy dinner trend. He's busy posting his reactions to the nation's most savage culinary creations on TikTok. Ramsay's response to hollowed-out bread even jumps on the back of the Fleetwood Mac X Ocean Spray trend. Well, why not? Being on the bandwagon is what TikTok is all about.
 The challenge Jaffa Cakes and LADbible need to do
How we eat things does have a habit of dividing the nation. So when LADbible claimed on Facebook, 'McVities confirms we've been eating Jaffa Cakes wrong all these years', that's a call, with no response.
Why not start a challenge on TikTok (ala Creme Egg)? Get people to respond with their views on the right way to eat a Jaffa Cake. Done before? Not on TikTok. And with new lockdowns, we do need more stuff to fill our idle minds, and there are only so many cat videos one can watch…
TikTok in under 30 seconds
155 countries worldwide using the app – Apptrace, 2019
800 million active users worldwide – Datareportal, 2020
90% of users accessing daily – TikTok, 2019
41% of users are 16-24 – Globalwebindex, 2019
52 minutes per day: minimum time on app – Business of Apps, 2019
2 billion downloads in the App Store and Google Play – SensorTower, 2020
315 billion downloads in the first quarter of 2020 alone
5.5 times: in less than 18 months, the number of US adults on TikTok grew – MarketingCharts, 2019