Healthcare is one of the largest and quickest-growing industries in the world, with global healthcare spending expected to reach over $10 trillion by 2023 alone. As an industry, healthcare is also growing more complex by the day, especially owing to factors such as the COVID-19 crisis.
So, where does this leave healthcare marketers? With an industry this unpredictable and transitional, how can you begin to develop a stable, let alone successful, marketing strategy?
In this blog, we take a deep dive into the innovations and frustrations healthcare marketers must face when creating assets and resources to advertise healthcare services. Read on to find out more.
Overcoming 'fake news'
First of all, the very nature of the healthcare industry is challenging to marketers.
In this industry, accuracy of information can be a matter of life or death. So any assets that are produced for a marketing campaign in the healthcare sector must be:
Thoroughly fact-checked
Accurate
Up to date
Clear
And credible
Otherwise, they run the risk of misinforming patients and potentially putting people at risk. And that goes for content or brand messaging that is written on websites, packaging, or digital banner ads too. These assets should answer user search queries relating to healthcare in a timely fashion with reliable information.
Tone of voice & jargon
But aside from just being accurate, healthcare marketers also have to strike up a balance between authority and empathy. That is, delivering trustworthy information without losing touch with the pain points and sensitivities of an audience who might be ill or seeking urgent medical attention.
This 'audience' is not just patients, though. Healthcare marketers must also take into account the healthcare professionals and companies listening too, making it important to use certain lingo and data to demonstrate a deeper understanding. All of the above makes the balancing act between empathy and authority very difficult to master in things like publications and reports for healthcare companies.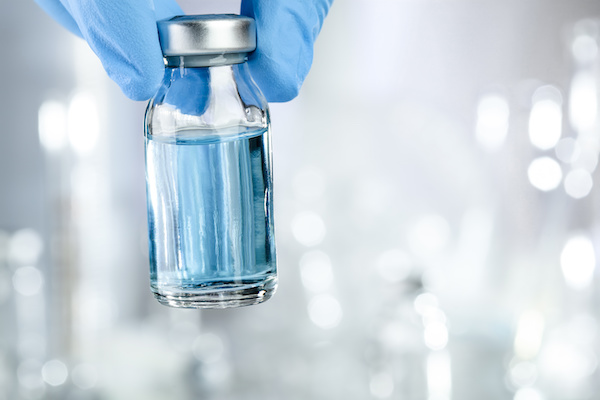 Privacy & sensitivity of data
Another challenge takes the form of audience targeting. As we've mentioned in our blog about optimising display campaigns, audience targeting is an essential tool in marketing and remarketing services.
Google's custom audiences have advanced so much that you can even target patients searching for information regarding certain medical conditions, symptoms, and treatments. However, that's about it in terms of what privacy regulations will allow. Many platforms even prohibit remarketing ads from healthcare brands due to concerns about data privacy.
Alongside patient confidentiality, there can also be product confidentiality. Something that makes healthcare truly unique to market is the fact that some of its products are prohibited from being marketed (or advertised) at all.
In many cases, such as with prescription-only medications in the UK, advertising certain medicines is prohibited. So what can healthcare marketers do? This is where the importance of a well-crafted, general content strategy comes in. Instead of selling individual products, healthcare marketers are often tasked with painting an organisation as a credible source of authority from which to seek medical help.
Keeping up with technological advancements
One of the most exciting parts of the healthcare industry is the constant advancements in technology. At the moment, telehealth and AR/VR are the most prominent advancements to affect the healthcare industry.
Since the COVID-19 pandemic, telehealth has grown exponentially. That is, the delivery and facilitation of health-related services via telecommunications (mobile health apps, remote patient monitoring, video calling) have massively increased in popularity. And, as a result, healthcare marketers are now advertising a service that has fundamentally changed in its delivery. Now there are whole new sets of advantages, selling points, and calls to action.
The advent of AR (augmented reality) and VR (virtual reality) in healthcare is even more exciting. Every industry, including digital marketing itself, has begun to consider this type of technology. But the medical sector has encountered vast amounts of innovation in this area. According to recent reports, the global VR/AR healthcare market will raise by $9.7 billion in value over the next 5 years, growing 3.5 times by 2027.
But what does AR/VR in healthcare look like?
AR & VR technologies can change the way doctors are trained, allowing them to have more hands-on experience from an earlier stage in their learning (without compromising patient safety). For example, Meta Reality Labs have produced advanced haptic gloves that allow the wearer to feel sensations as if they were real.
Some telehealth platforms (such as apps explaining symptoms or giving at-home diagnoses) can be enhanced through the use of AR imagery allowing patients to better visualise things.
For healthcare marketers, this emergent field of digital possibility provides an excellent opportunity, but also a challenge.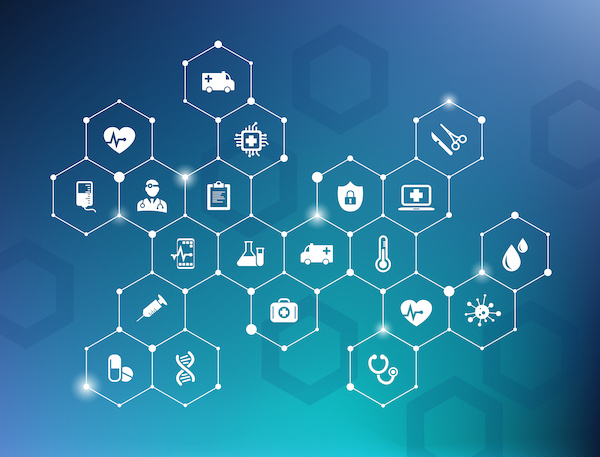 Digital underinvestment
Lastly, it is important to acknowledge that, while healthcare marketers are up against a number of challenges, healthcare marketing itself is underfunded as a discipline. While healthcare spending is vast, it is rare that much of this funding is directed into marketing efforts.
Perhaps this is due to a lack of information about the advantages and strategic gains that come with marketing in this sector. Read our blog about the benefits of healthcare marketing for a deep-dive into this topic.
Quality healthcare marketing solutions
If you're looking to work with an offshore creative production agency that understands the unique challenges of healthcare marketing and can provide effective solutions, get in touch with the experts at We Are Amnet today.
Thanks to our Smartshoring(R)model, combining in-country client services with the best overseas talent, we are able to overcome the problems typically faced by healthcare marketers (especially accuracy, timeliness, and country-specific compliance) to deliver successful campaigns.