We've come a long way since the early days of We Are Amnet and we are proud of what we have achieved along with our partners and clients and the savings we have fortunately been able to pass on to enable growth in other businesses outside of We Are Amnet.
At the start of the year, we embarked on a journey to change the way we look and while our services, commitments, values and customers will always be our top priorities we wanted to evolve our brand to reflect our positive, team focused and future facing attitude.
New Visual Identity, Continued Commitment 
Although our look has changed, we have not and today we're proud to present our new exciting identity.

From this…          To this…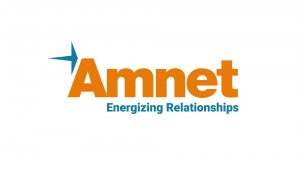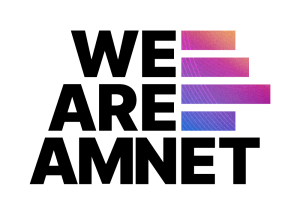 We entrusted the challenge to Starling Murmur, aiming for a visual identity that would showcase our ability and commitment to evolve with our clients. Our new look has been inspired by our heritage with the use of warm saturated colours and dynamic lines while the soft ever changing abstract shapes represents our ability to morph into our clients changing needs.
The dynamic forward facing logo is inspired by our continued commitment to keep moving forward.
We hope you like our new visual identity and look forward to you being part of this journey with us. To speak to an expert about We Are Amnet becoming your Global Creative Production Partner, get in touch today.